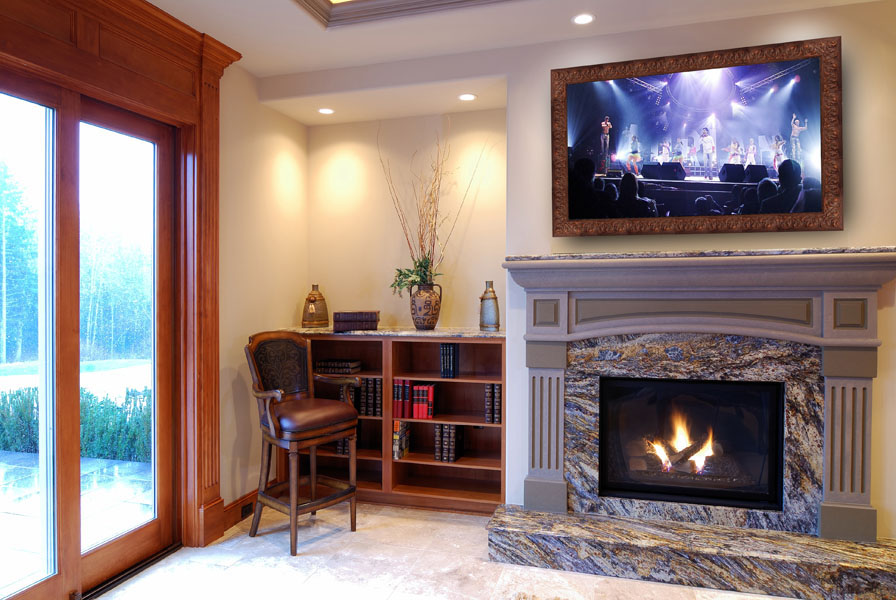 The Samsung LED Mirror TV isn't simply a television, it's a stunning masterpiece that complements the design of your room. The TVs are crafted using the finest frame styles and highest quality dielectric mirror. The framed televisions are ultra slim and are available in a wide variety of finishes to blend seamlessly with your décor. Installation is simple, it hangs easily with the included mount like any flat screen TV. In addition to the complete systems, the dielectric mirror can also be purchased by itself with instructions.
Step 1: Choosing Your TV
For a great combination of value and quality, we recommend the Samsung Q60B Series. Looking to customize the model? We're glad to send a quote for any brand and model. The Q60B Series includes features such as:
1″ Ultra Slim Design
Bright QLED 4k Display
Easy Installation (Just like a regular TV!)
Built-In Apps (Netflix, Hulu, YouTube, Disney+, & More)
Simple Remote Control
Wi-Fi & Internet Browsing
Connects to Bluetooth Speakers
Step 2: Choosing A Frame
Stunning craftsmanship is an art that takes years to perfect For more than 15 years, we've been perfecting our framing techniques to ensure a combination of flawless engineering and design.
Choose from modern, classic, and designer styles.
Contact us with your ideas for one-of-a-kind designs.
Click the frames below for sizing and pricing charts.
Craftsman standing by to frame it quickly.
Carefully crated and insured for delivery.
Mounts with standard wall mount.
Fits TV exactly, not a one-size-fits all design.
Samples in stock and ship immediately.
Step 3: Ordering 
Once you are ready to place your order, you can click on the frame style of your choice or call us. Alternatively, we're glad to send a quote with the options of your choice.
Samples of the mirror and frame allow you to see it in person.
Technical drawings can be provided before manufacture for your approval.
Experts standing by to answer any questions.
Customization is our expertise.
Elite service from beginning to putting it on your wall.
White glove delivery available (optional during checkout).
Worldwide shipping available.
Guaranteed quality ensures stress free ordering.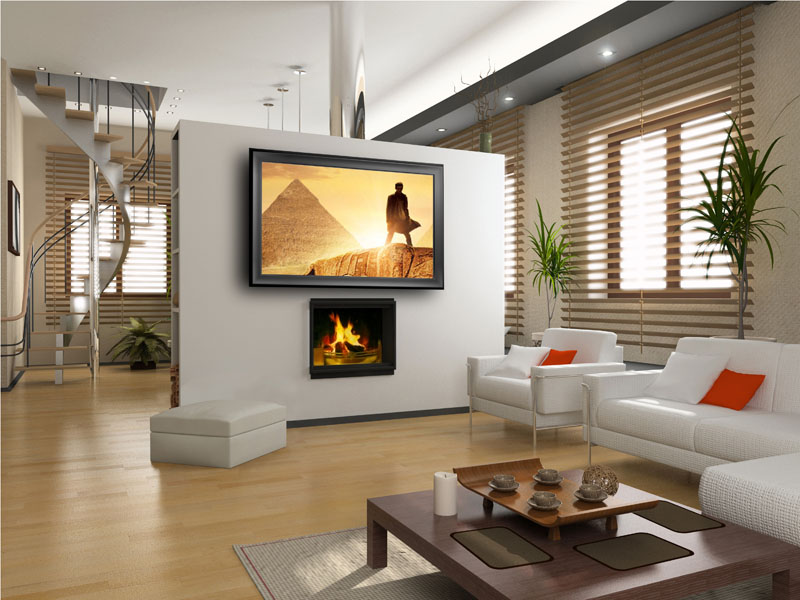 CELEBRITY PROJECT PORTFOLIO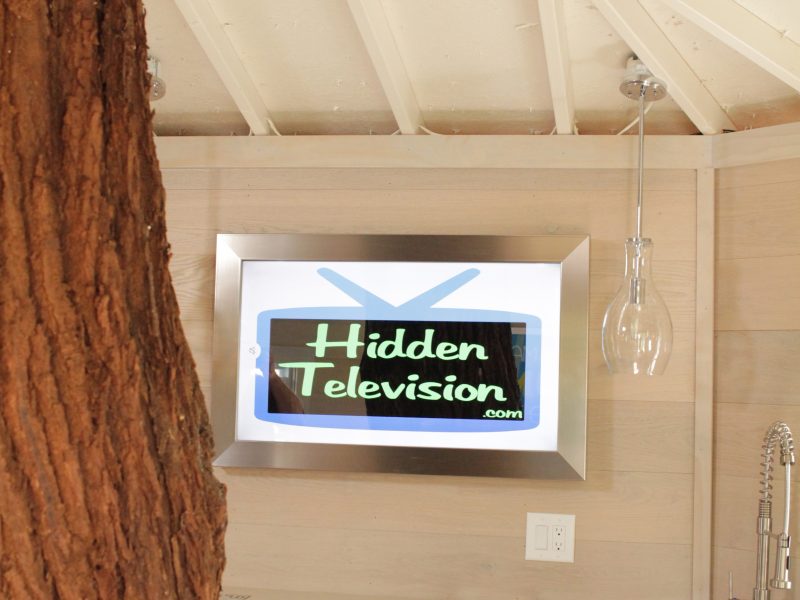 The Dielectric Mirror is the highest optical grade mirror on the market. It's fair to say we're the "Mercedes" of mirror TV manufacturers–our focus is on the best TVs combined with the best glass, cutting no corners to achieve perfection.
THE ULTIMATE CRAFTSMANSHIP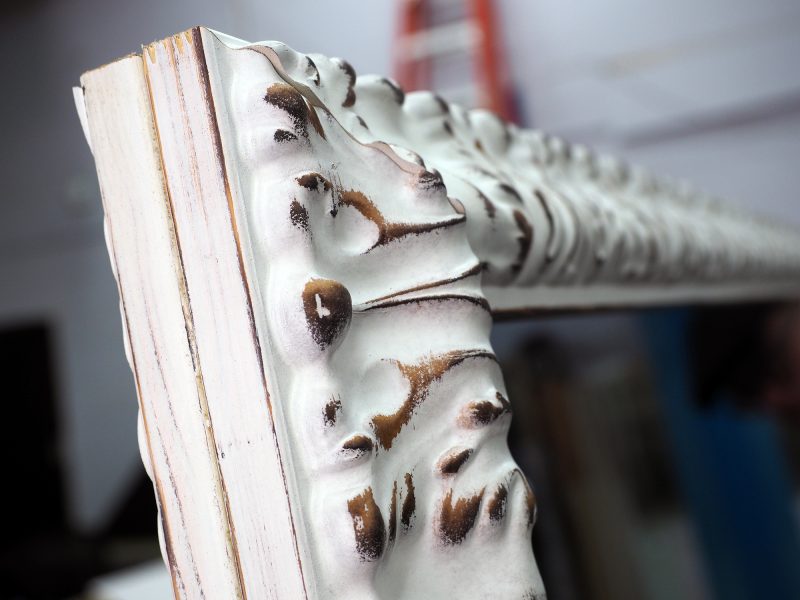 This one of a kind Framed Mirror TV is custom built with a special back-build. This means that there is no recess required to mount this TV onto the wall. From the side it remains completely hidden.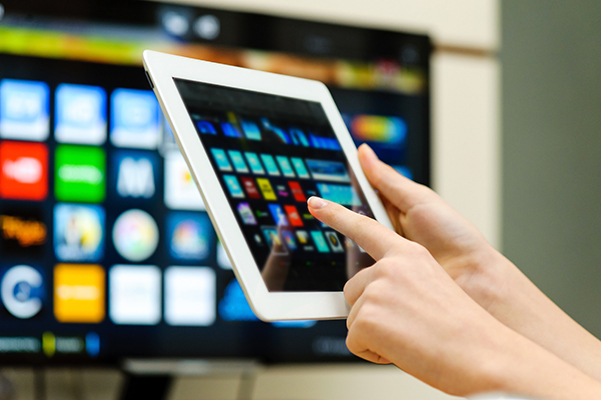 Absolutely, the Samsung Smart Apps are integrated directly into the TV system. Simply use the remote to get access to all of your favorite apps.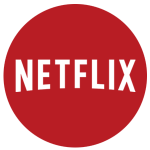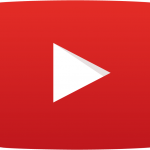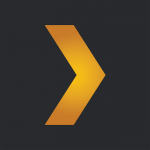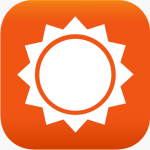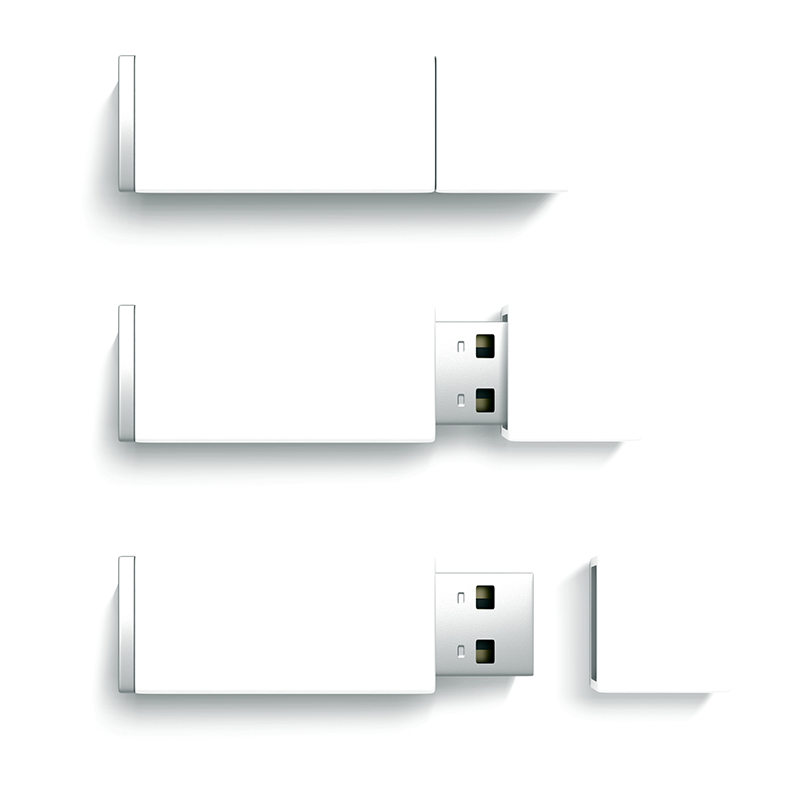 Connect a USB Flash Drive to the TV to enjoy your media and other entertainment.
You can watch videos,
play music,
or put on a photo slideshow through this USB connection.
INSTALLS LIKE A REGULAR TV
QUESTIONS? WE'VE GOT ANSWERS.
FREQUENTLY ASKED QUESTIONS
Can anyone order a Framed Mirror TV from you, or do you have to be a celebrity?
While some of our clients are celebrities, the bulk of our clientele are business owners, interior designers, and homeowners with excellent taste.
How fast can I get a Framed Mirror TV?
Many of our standard frames are in stock and can be shipped quickly. We offer expedited service for an additional cost during checkout.
What is the overall size of the Framed Mirror TV with the frame?
Simply click on any of our frame pictures for an exact size chart.
Can I recess the Framed Mirror TV?
Yes, be sure to mention you're doing a recessed build when ordering and we will build it without a backbuild frame as shown below. When recessing a television, be sure to use an in-wall ventilation system.
How good is the sound quality on a Framed Mirror TV?
We allow a slight gap between the frame and the wall. The frame and glass don't block any of the sound, so you get the same high quality sound you'd get from any other flat screen TV.
How good is the picture quality on a Framed Mirror TV?
We combine the brightest Samsung televisions with the most transparent dielectric mirror available to deliver unparalleled picture clarity.
Do I need to use a special wall mount for the Framed Mirror TV?
We include an ultra slim flat wall mount, which will keep your TV within 1/4″ of the wall for a seamless appearance. Alternatively, you can choose our tilting wall mount, which is only 1/2″ from the wall.
We recommend that you don't use a normal wall mount without doing the research on it first. Most wall mounts would push the frame too far away from the wall.
How do I hide the cables of a Framed Mirror TV?
For a seamless installation, your installer can string the cables back through the wall to hide them.
What other frame options do you have for the Framed Mirror TV?
We're able to customise the frame to exactly what you want. Browse additional frame options at Larson Juhl and Framerica, then get in touch with us to build your perfect TV.
What is the advantage of buying the complete Samsung Mirror TV instead of just the glass?
The main advantage is that you receive a ready-to-install TV, crafted to perfection by our experienced team of artisans and engineers. Our Samsung Mirror TV systems are as easy to install as any regular TV and are beautiful pieces of functional art. A custom project where you just buy our glass will require hiring a woodworker or cabinetmaker to frame it up, which can be expensive, require more work on your part, and often takes more time before your mirror TV is ready for use.
How can I see the Framed Mirror TV in person before buying?
Experience the quality of our frames and mirrors in the comfort of your home. The only visible parts of the TV are the frame and the mirror, so once you have seen them you know what it will look like. For a full sized demo shipped straight for you, check out our demo TVs.
KRISTA KELLY
Sales Manager
krista@hiddentelevision.com
(419) 461-0710
JAMES BAKER
Sales Engineer
james@hiddentelevision.com
(419) 787-4526