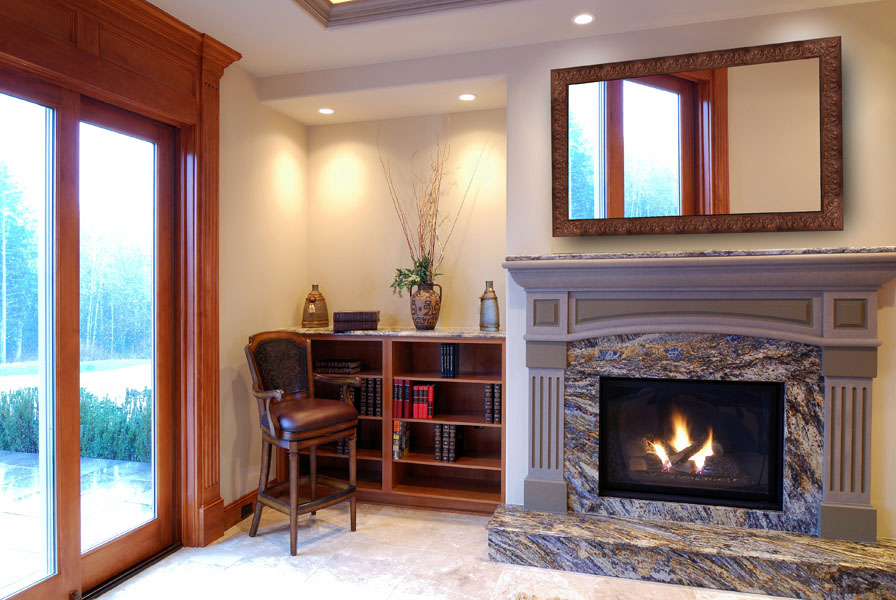 The Dielectric Mirror provides the maximum transparency to achieve the highest level of picture quality on the market. When the TV turns on, it transforms into a mirror. Perfect for rooms with a lot of natural daylight.
Ideal for living room and bedroom installations
70% transparent, 30% reflective
Maximum size: 96″ x 126″
Standard 4mm (5/32″) thickness available, as well as 3mm (1/8″) and 6mm (1/4″) thicknesses for custom projects.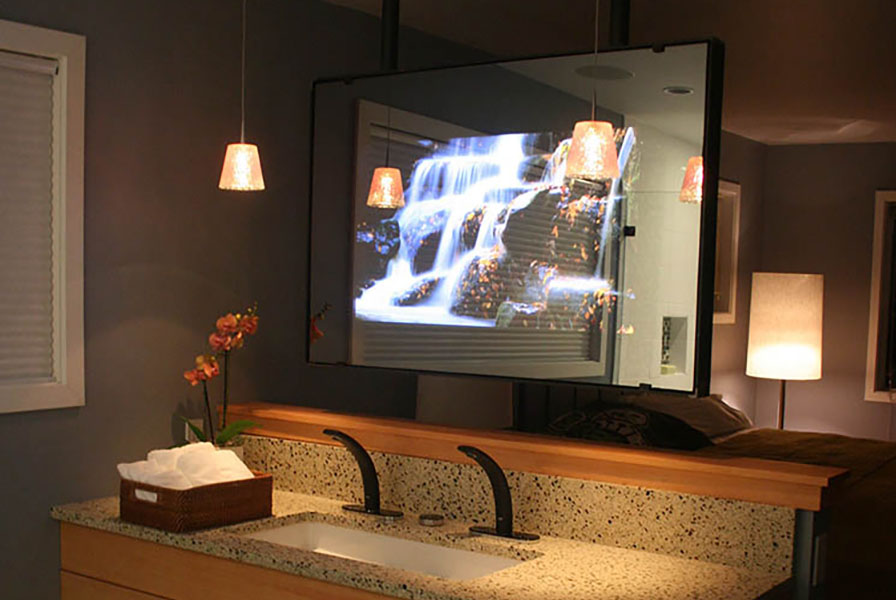 The VanityVision Mirror is perfect for upgrading your bathroom to the next level. It strikes an excellent balance between visual clarity and a reflection that is the closest match to a standard mirror.
Ideal for bathroom installations
30% transparent, 70% reflective
Maximum size: 96″ x 126″
Closest Match to a Standard Mirror
| | |
| --- | --- |
| 12″ x 12″ Beveled VanityVision Mirror 1/4″ Thickness      | $49.95Add to cart |
| | |
| --- | --- |
| 14″ x 14″ Tempered VanityVision Mirror 1/4″ Thickness      | $39.95Add to cart |