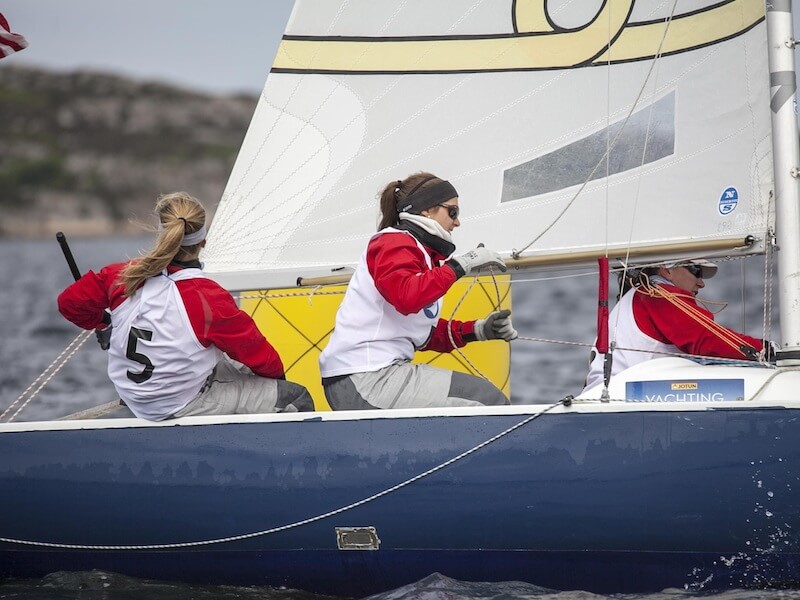 Mirror TV Guide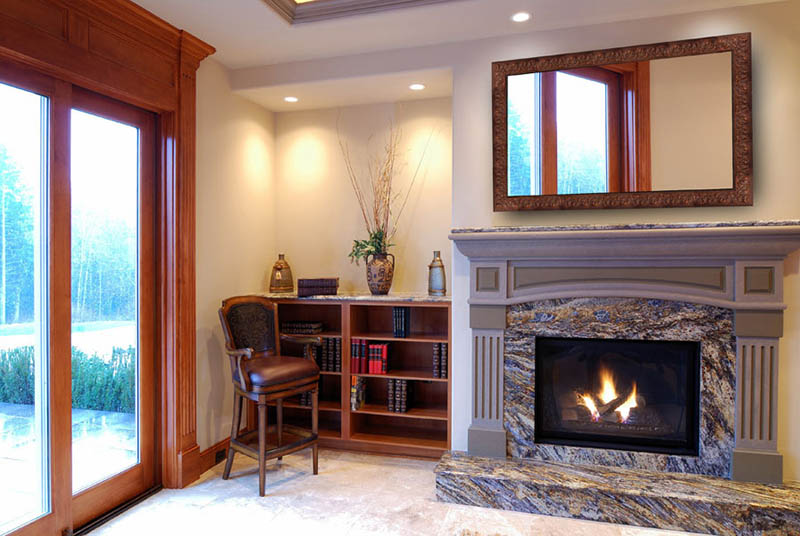 Mirror TV Turned On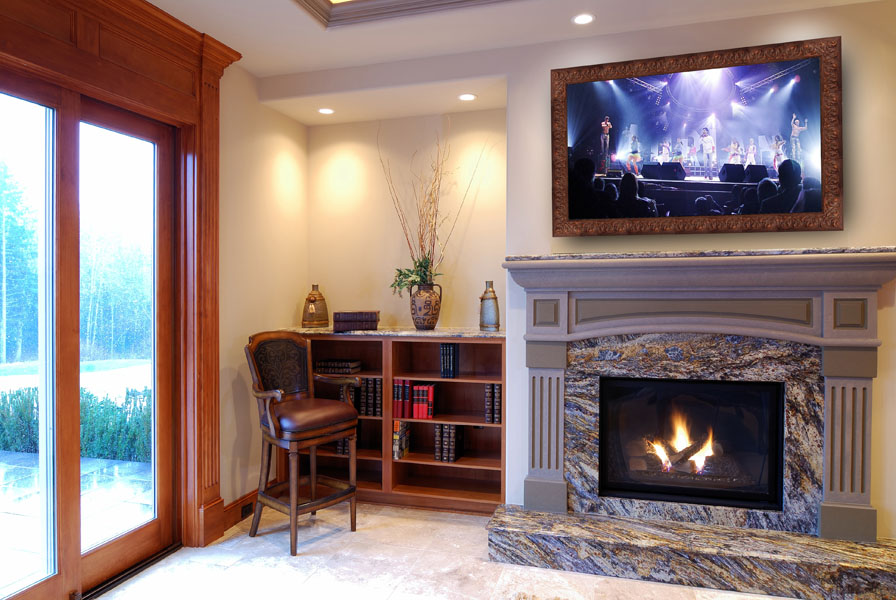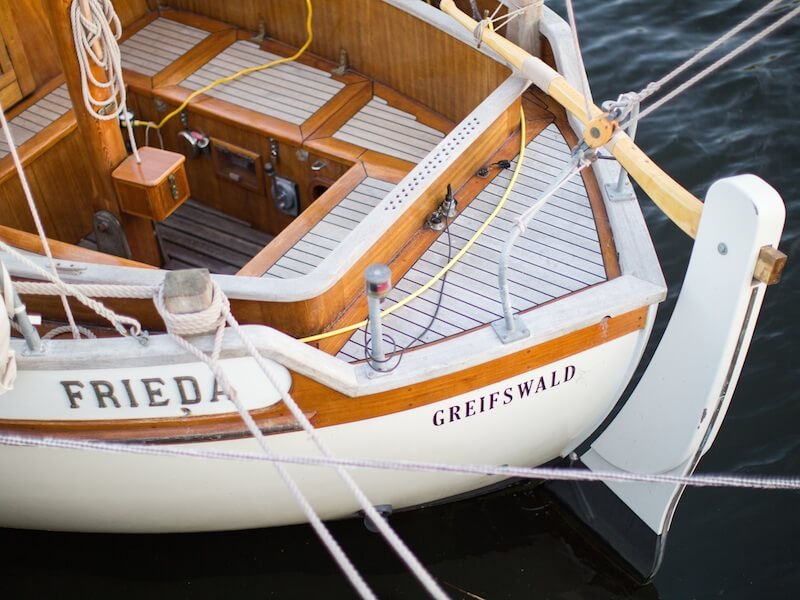 Samsung Mirror TV
Project Guide & Product Reviews - Updated:
A Samsung Mirror TV isn't simply a television, it's functional art that completes the design of your room. In this guide, we'll take you through how to frame your television with detailed step-by-step instructions for making (or purchasing) your own Mirror TV.
Hi, I'm Krista, and I'm excited to share my guide for you on Mirror TVs. In my guide, I'm going to show you exactly how the technology works, and how easily it all comes together.
If you have any questions, feel free to get in touch with our team!
Email
Phone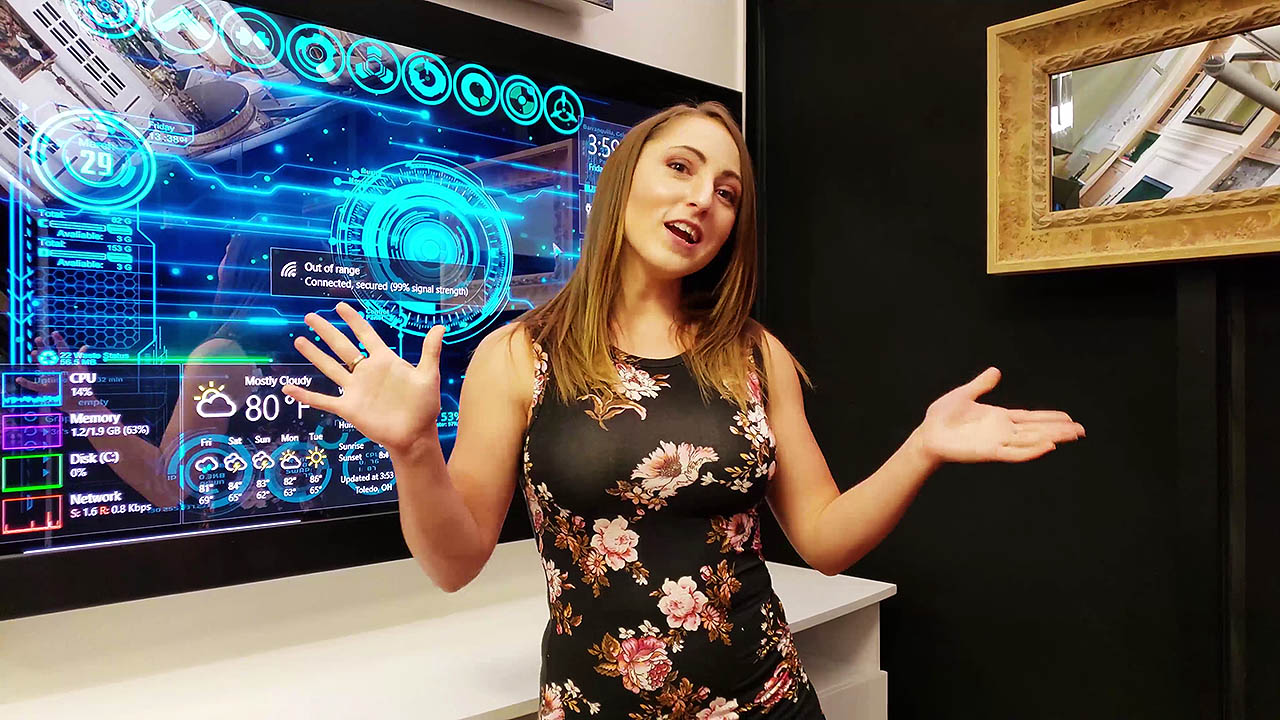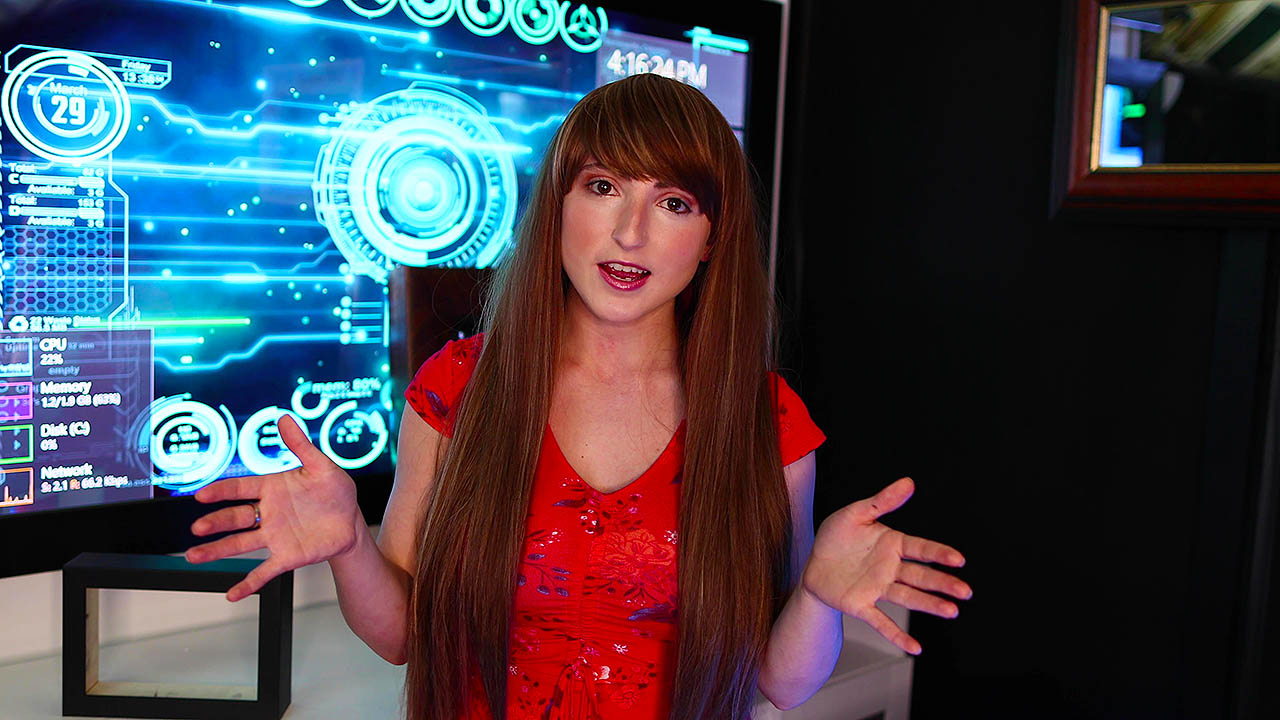 1. Choosing the Best Frame & Glass
You can easily frame your television using a decorative or shadowbox picture frame. Mirror televisions, also known as "smart mirors," have a simple, yet elegant design. They are created using a frame of your choice and a transparent
dielectric mirror
. The latest Samsung TV models are very slim, which allows them to be mounted close to the wall, blending in seamlessly with your decor.
Ready to get started building your own mirror TV? Download our printable instructions or keep reading for our step-by-step guide:
DIY MIRROR TV INSTRUCTIONS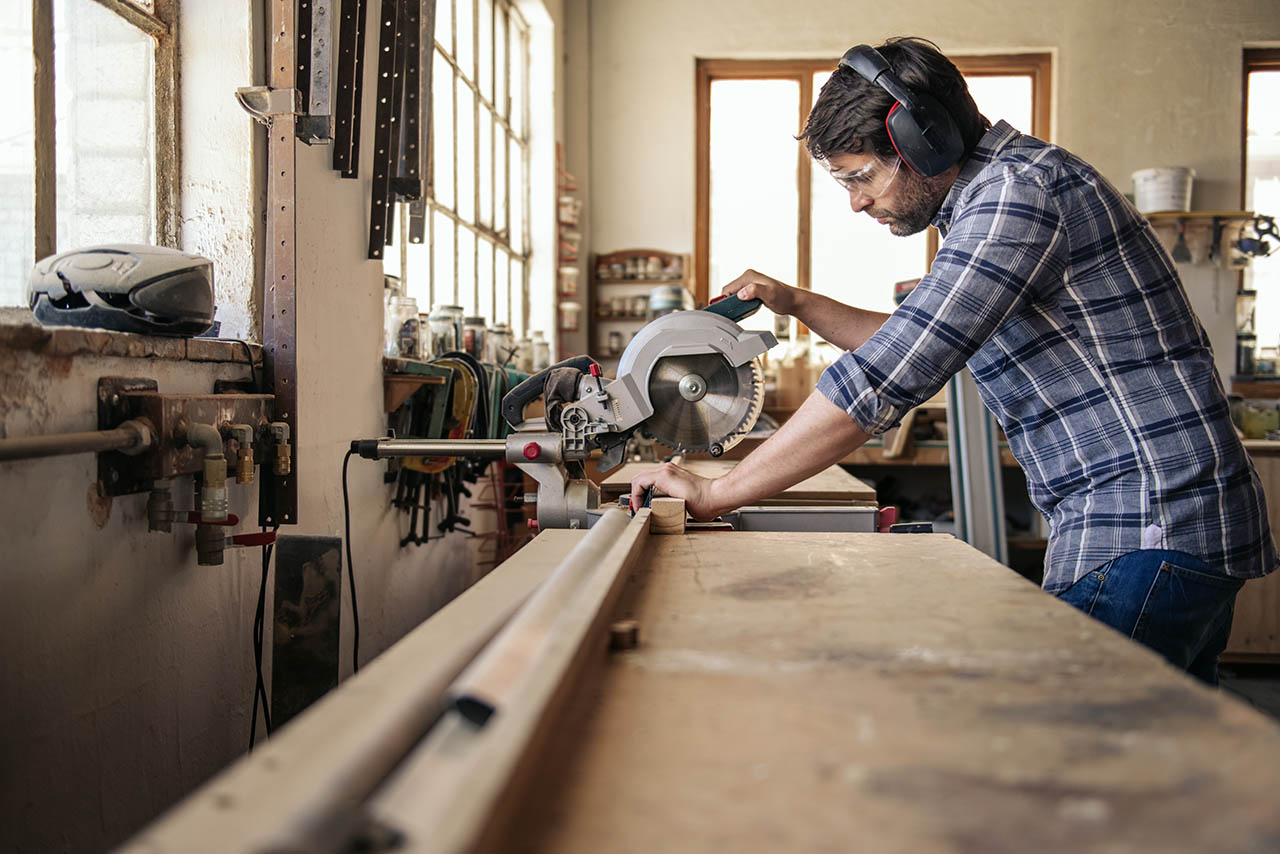 2. How To Frame A Mirror TV
While a shadowbox frame can be used to quickly frame a mirror TV, a decorative frame can add a lot of style. With a table router, you can widen the rabbet of your frame to match the bezel of your TV, hiding it completely. In this guide, we take you through details to make the perfect mirror TV, such as recommended equipment, how to frame precisely at a 45 degree angle, and how to build a side frame that matches the front of your frame. With these instructions, you can make your Mirror TV truly look like art.
COMPLETE VIDEO INSTRUCTIONS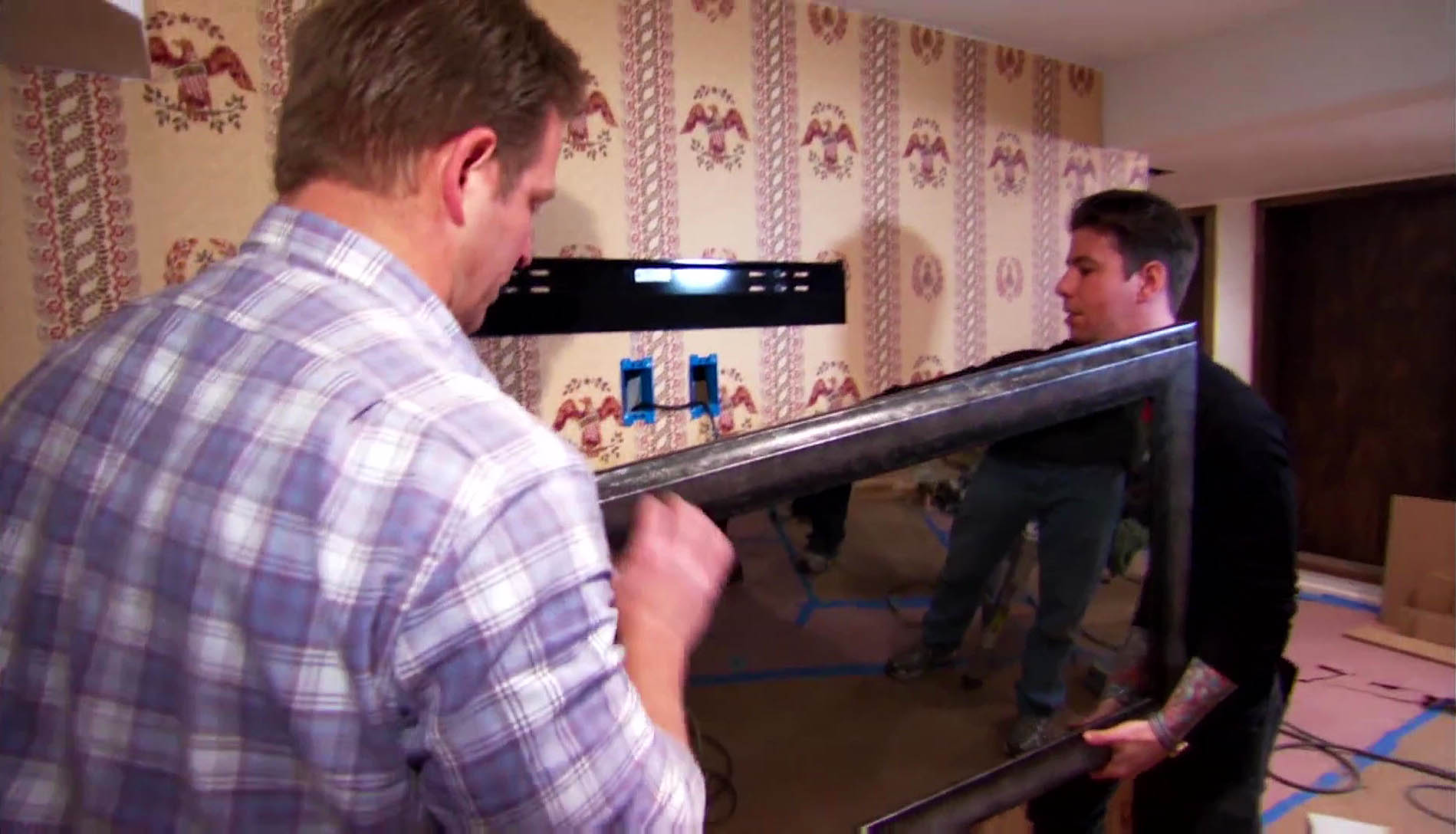 3. How To Install A Mirror TV
Before installation, typically a recessed power outlet and HDMI cords will be strung back through the wall (often by an electrician or AV installer). The easiest way to install a mirror TV is with an ultra thin universal wall mount such as the Peerless SUF660. By using an ultra slim mount, the frame hangs close to the wall, allowing it to blend in with no noticeable gap between the frame and the wall. A slight gap of 1/2" is typically allowed for sound to pass through unimpeded around the frame.
INSTALLATION VIDEO
DOWNLOAD PDF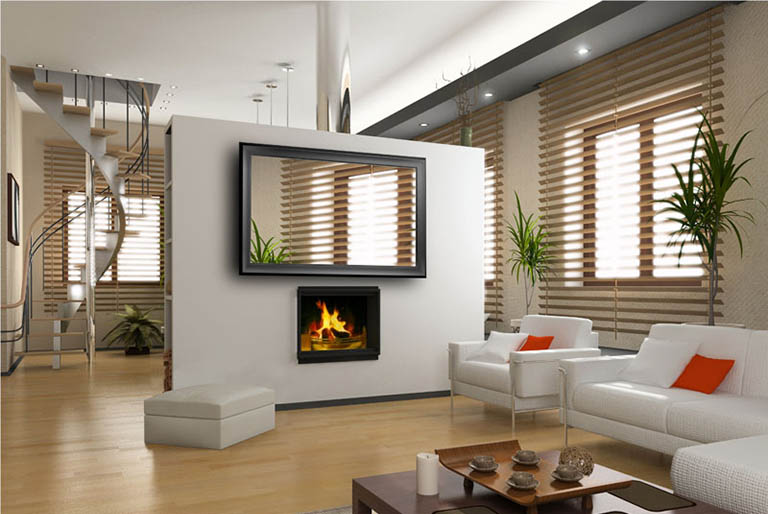 Framed Mirror TV
Framed mirror TVs hide the latest Samsung TV models with a dielectric mirror and a stunning, customizable frame.
Framed Mirror TV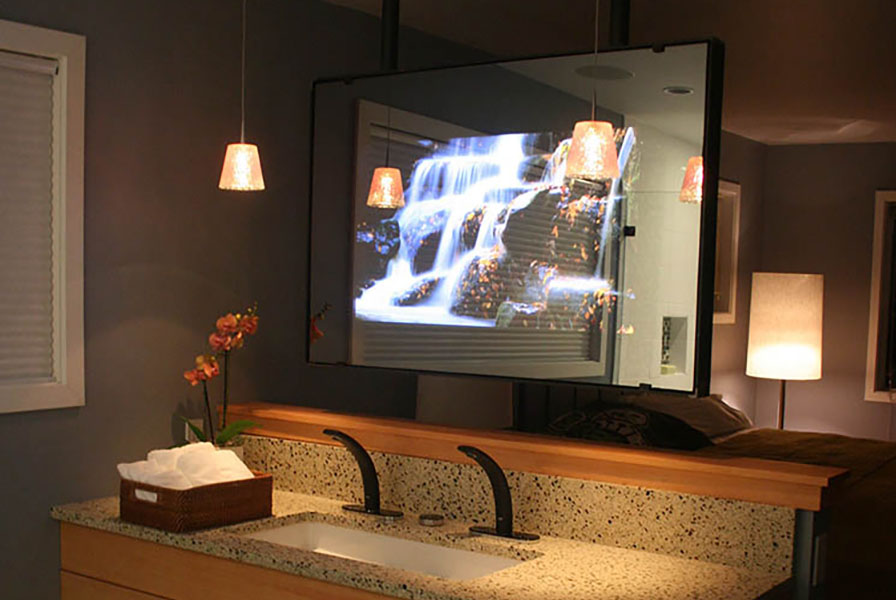 Bathroom Vanity
Everyone's bathroom is a totally different shape and style. We make the mirror to the size you need, and position the TV just how you like.
Bathroom Vanity TV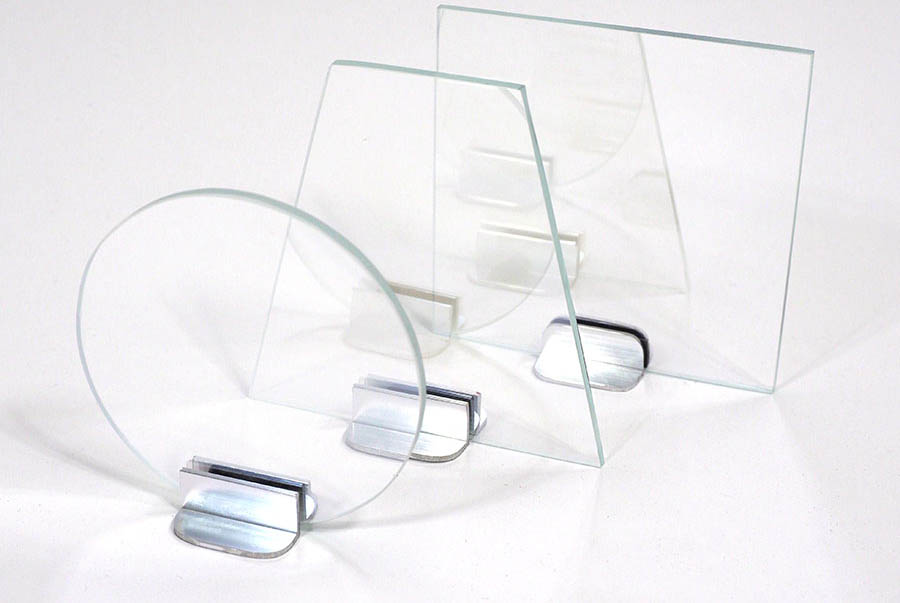 Mirror Only
Working on a custom project and need just the mirror by itself? Our dielectric and vanity mirrors can be purchased separately.
Mirror Only
FREQUENTLY ASKED QUESTIONS
Are you the manufacturer?
Yes, we create the mirror televisions right here in our factory in Toledo, OH. You can order directly off our website or call us to place your order.
How long does it take after I place my order?
We're fast--our skilled craftsmen are standing by to being working on your television right away. Most mirror TVs are shipped within just 2-5 days.
Can you do more frames than listed?
Yes, you can choose from just about any frame made by Larson Juhl, Framerica, and Roma Moulding.
What are the overall sizes including the frame?
In our frame gallery, simply click on the frame and it shows all the overall sizes and pricing.
How good is the picture quality?
We use the very best dielectric mirrors so that you're getting a flawless picture clarity straight through the glass.
How good is the sound qualiity?
Samsung TVs have speakers in the back of the television, so the sound quality is unaffected by the frame surrounding it.
MIRROR TV GALLERY
Featured on HGTV, DIY Network, & More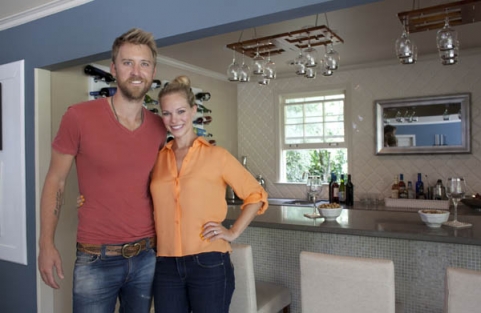 Lady Antebellum Mirror TV
Charles Kelley, lead vocalist of Lady Antebellum, tours for many months of the year with few breaks. Charles was counting the days until his return to his newly-renovated Nashville home for some much-needed down time. Little did Charles know that his wife was planning to surprise him with a new man cave courtesy of DIY Network's Man Caves. Together, they designed the ultimate relaxation space for Charles, complete with a pool table, full bar and Torino Vintage Mirror TV.
Watch Video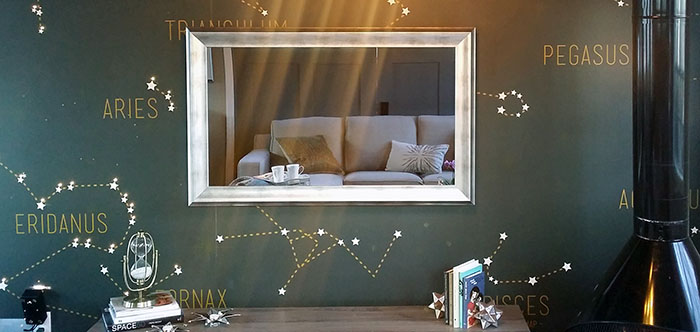 Luke and Sarah are taking sheds where no shed has gone before: space! Astronomer Kaitlin wants to turn her Boston SHE SHED into a stargazing paradise complete with LED constellation wallpaper and framed mirror television.
Watch Video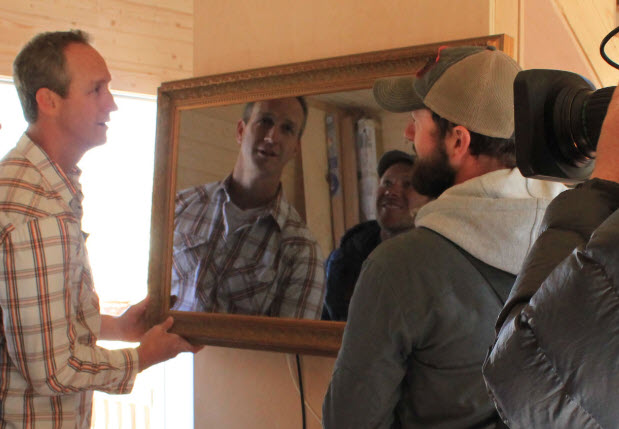 This tiny home was designed for a family of three (plus their three dogs and three cats) who were downsizing from a 2,150 sq ft home. The hosts of Tiny House Nation teamed up with Triple B Construction and Hidden Television to create a space-efficient, one-of-a-kind space that featured a classic Gothic look.
Watch Video