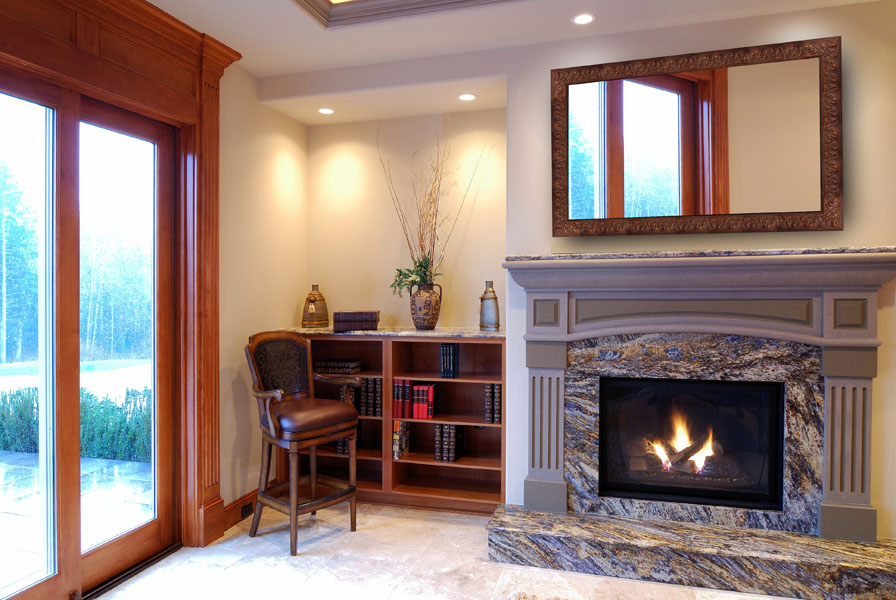 Samsung LED TV Mirror

What could be more challenging than deciding where to implement a television into this upscale and supreme décor? This is why our Dielectric mirror TV is the perfect solution to your dilemma. You can place our mirror TV over the magnificently styled mantle as the perfect complement to this style of décor.

Our Dielectric mirror TVs are designed to look like they were made for your décor instead of sacrificing your impeccable taste to design the room around the television. You can choose a custom frame that will enhance this setting without underrating this décor masterpiece.

When you are not enjoying superb entertainment which is delivered with the newest innovations in technology, the elegantly styled mirror will open up the brilliance and eminence of this cheerfully lit interior. With our Dielectric mirror TVs there is no need for concern when it comes to unsightly wires and technology components. Our mirror TV is designed to conceal the technology necessities from view.

Copyright 1998-2017 Hidden Television LLC, All Rights Reserved